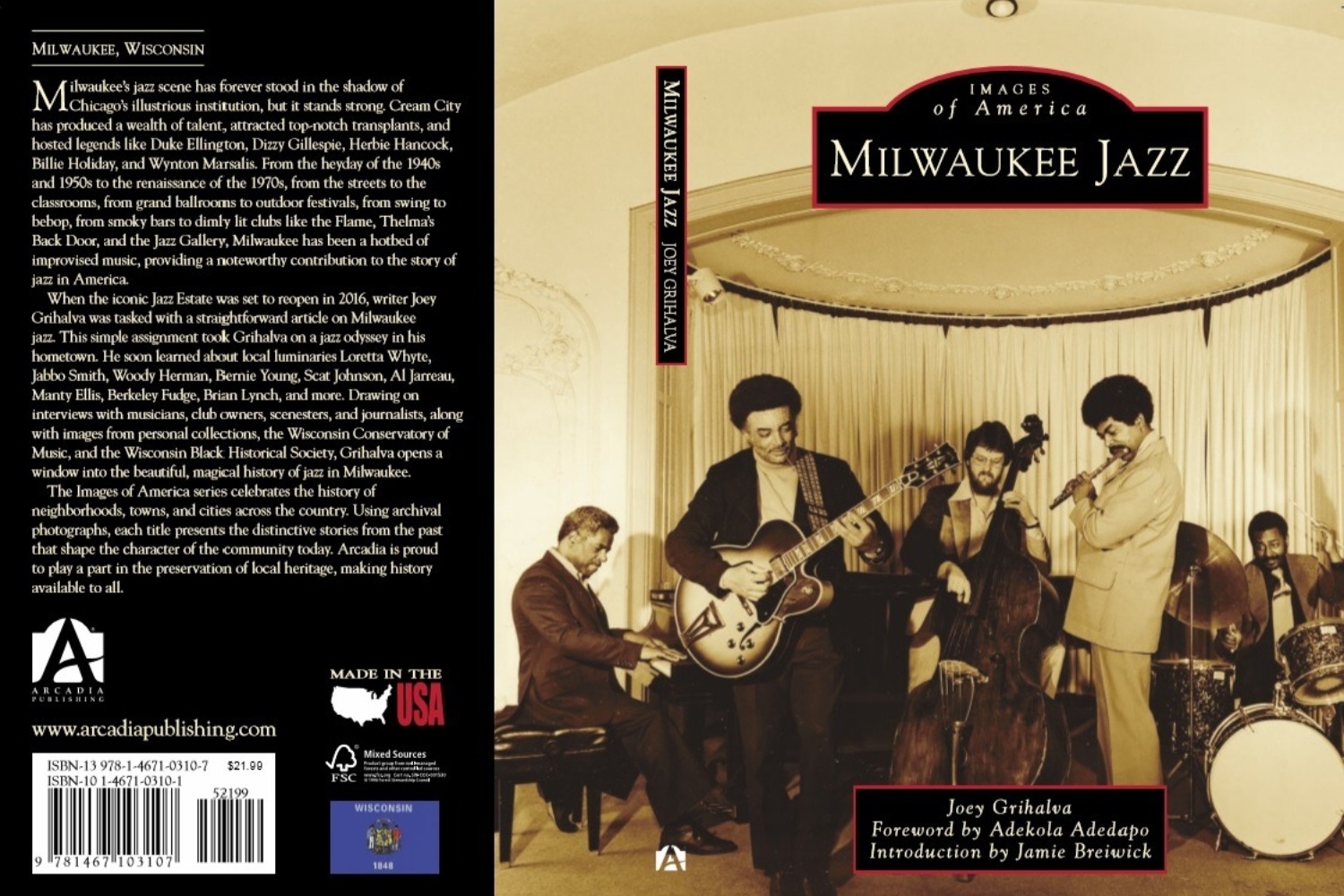 Milwaukee Jazz began in 2016 as an award-winning, two-part multimedia series for the website of 88Nine Radio Milwaukee about the history and contemporary resurgence of Milwaukee jazz. Local writer Joey Grihalva expanded upon that initial research and gathered photographs from numerous individuals, civic organizations and online sources for Milwaukee Jazz.
The initial release event will be held on Monday, July 29, 7 p.m., at Boswell Book Company (2559 N. Downer Avenue) and will feature beloved singer Adekola Adedapo, who wrote the book's foreword.
Stay tuned for the release of a supplementary book to Milwaukee Jazz, which will feature additional photographs, transcribed interviews, and writing on jazz in Milwaukee from Grihalva, Jamie Breiwick, and Kevin Lynch.